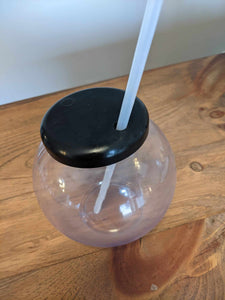 Fish Bowl Mugs (46 oz)

Maximize the fun this summer with a giant fish bowl mug! Perfect for bachelorette parties or lounging by the pool.
Description
• 46 oz (1360 mL)
• BPA free plastic
• Black snap-on lid
• Clear plastic straw

Personalization

Personalization is unavailable at this time.
Ordering
Order Timing:

See the home page for order processing times for "in stock" items.

Care Instructions
- Not dishwasher or microwave safe